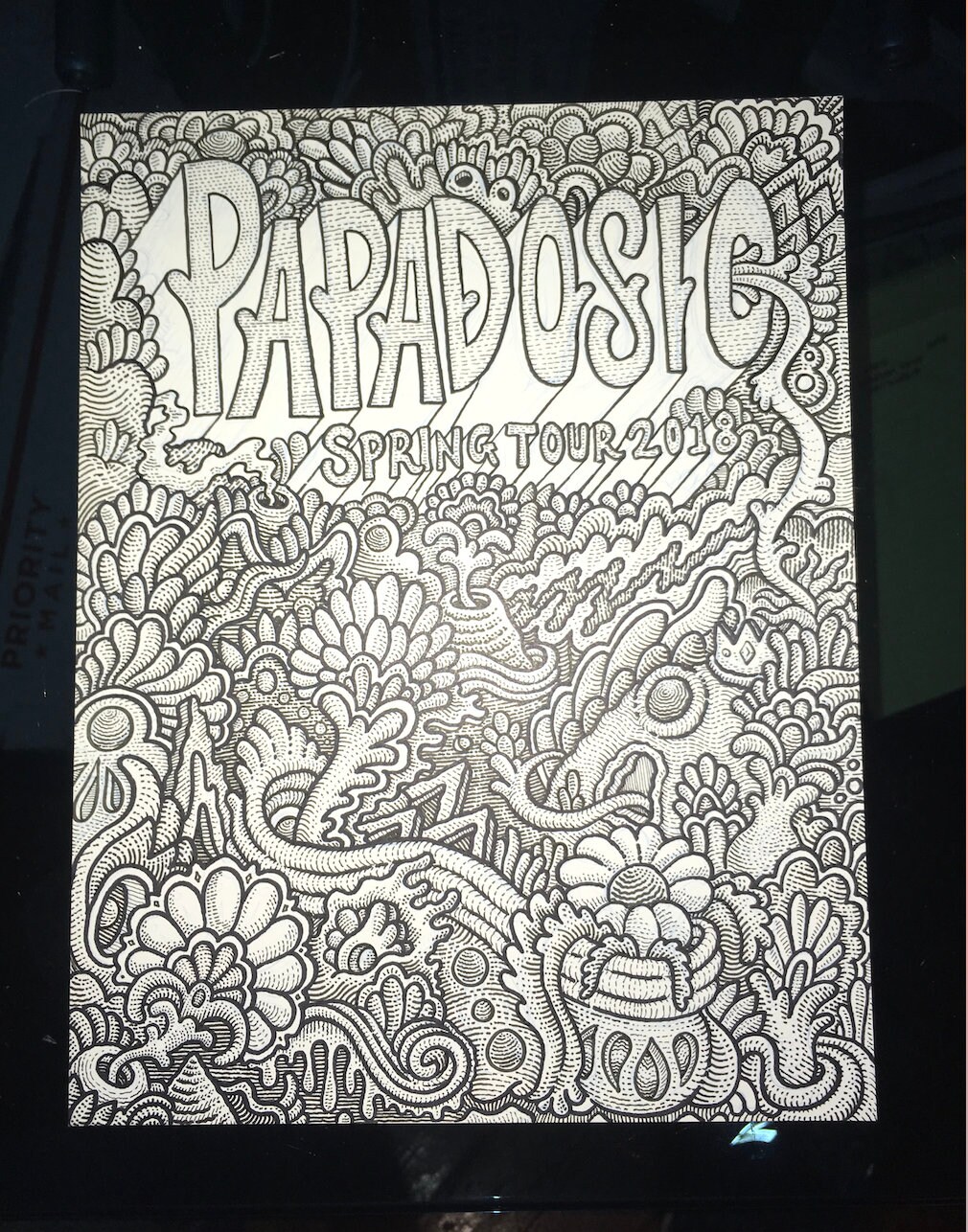 Papadosio Spring Tour OG Ink Illustration
Details
*Papadosio Spring Tour 2018 OG Illustration*
8.5" x 11"


ONE OF A KIND.
NOTE: This says Spring Tour 2018 instead of "March Tour" like the official print.
Has Non-photo blue pencil marks underneath ink
Has no border, the design reaches to the edge of the page
& does not include the specific show information on it
Signed & Numbered by Caleb Williamson

materials used:
Faber Castell Pitt Pens on
108 lb Borden & Riley Paris Paper for Pens

Please note: a slight amount of ware & tear is expected on original pieces.

Shipped VERY safely & well secured. Print Safety is VERY important to me.

Please allow orders 3-4 weeks to ship.
Multiple orders will be discounted shipping costs of extra items.