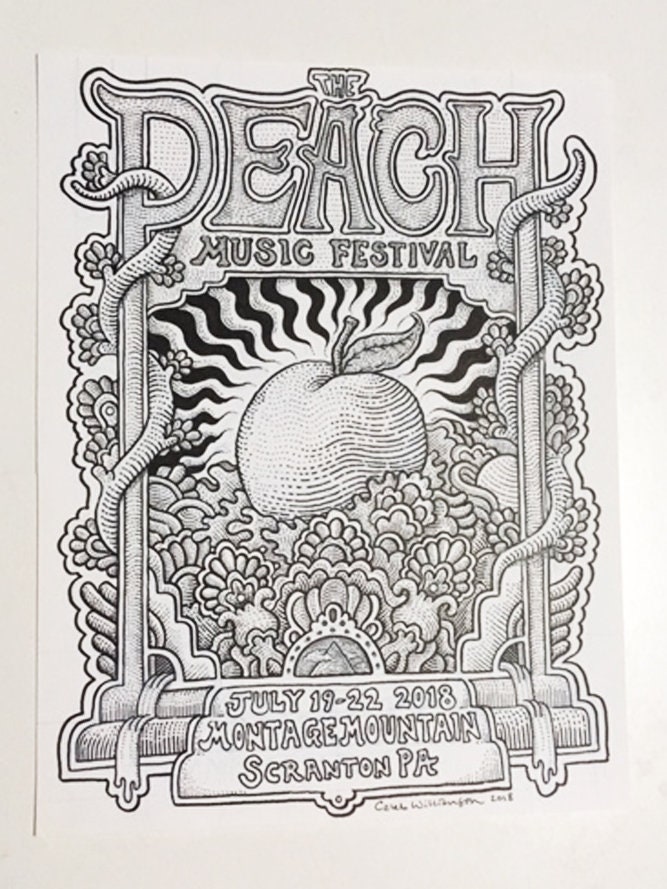 Peach Fest *ORIGINAL INK*
Details
Peach Fest Original Ink drawing
Absolutely one of a kind.
Hand drawn on bleedproof paper for pens.
108. lb paper.

8.5x11"
signed by artist

Note: Original Inks can and often will have a certain level of wear and tear while being worked on.
Non photo blue pencil can be seen under the ink lines.