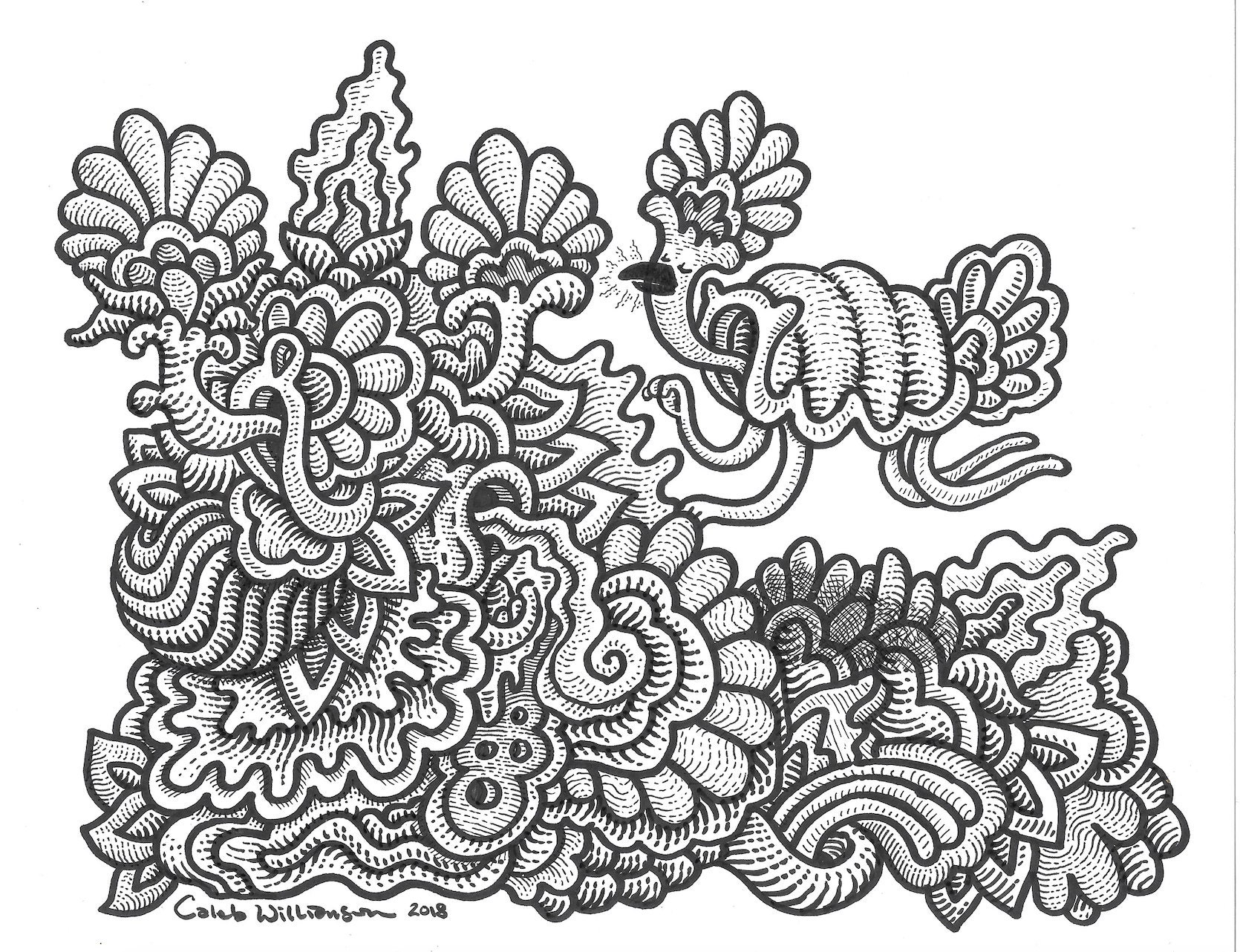 Potential Pollenator Original Ink Illustration
Details
Potential Pollenator

One of a kind, ink illustration by Caleb Williamson.

Please note, original drawings often can show wear & tear, blue pencil lines, un-erased lines that may have been changed before projects were finished. They add to the charm!

Original drawings are shipped just as safely as 18"x24" screenprints, so please notice the shipping charges will be $7 to ensure it arrives as safe as possible.