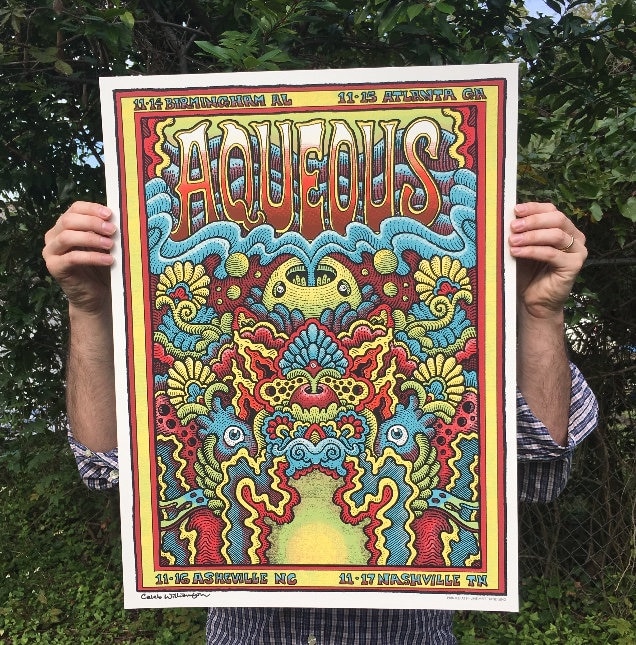 Aqueous * Regular Edition* Southeast 2018 Poster
$35.00
Details
Aqueous Southeast Run 2018 Print
18x24"
4 color screenprint by Caleb Williamson
Printed on heavy paper by Hi Line Merchandise

Artist Edition out of 7
All prints signed & numbered.

This was my third poster for Aqueous in 2018, making them my most frequent band collaboration! Here's to many MANY more!